Maybe you remember this desk from this post here…Since I first wrote that post, the desk has gone through quite a transformation..and she did give me quite a run for the money.
I did learn some valuable lessons: even if you don't think you need to sand, still do or you will regret it later. And yes I did, I was being lazy, and I skip that part, since it didn't seem to have a finish on it, and I went directly for priming. After I primed it, I noticed some little repairs that still had to be made, and thats when I also noticed that the primer didn't stick to the wood, and it was peeling like crazy..So, had to strip the primer, thoroughly sand it down, and start over again..The end result is totally worth the entire work.
I dont usually keep the originally hardware on my pieces, and I didn't plan on keeping it on this one as well, and I even bought some, especially for it. But, once it was painted, I knew the original one would be perfect for it. Problem was that, I was missing one piece..It happened that I had some hardware from a different piece, that looked perfect for the small drawers. I painted the hardware with Rub N Buff in Antique gold. The paint color is Black beauty by Benjamin Moore.
Finishing coat is water based poly, 3 coats, applied by hand. It took forever applying it, somewhere close to an hour for each one I think..
I dont have a good before picture, here is on the floor of the auction house.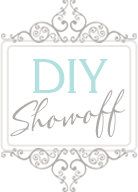 src="http://2.bp.blogspot.com/_x908CSKJhI4/TPp5U0929OI/AAAAAAAAU9w/dCqnDBWHD8U/s400/Chair%2Bon%2Bright%2Blike%2Bheader.jpg" alt="" border="0″ />