So now that I am finally past over the emotions of writing the first post (still have butterflies in my stomach), it I time to introduce you to my very first project.
I got this set from Craigslist, for a good price I might say (the guy had a garage full of treasures, I just wish I had a bigger car). Actually I was so excited that I completely forgot to take some better before pictures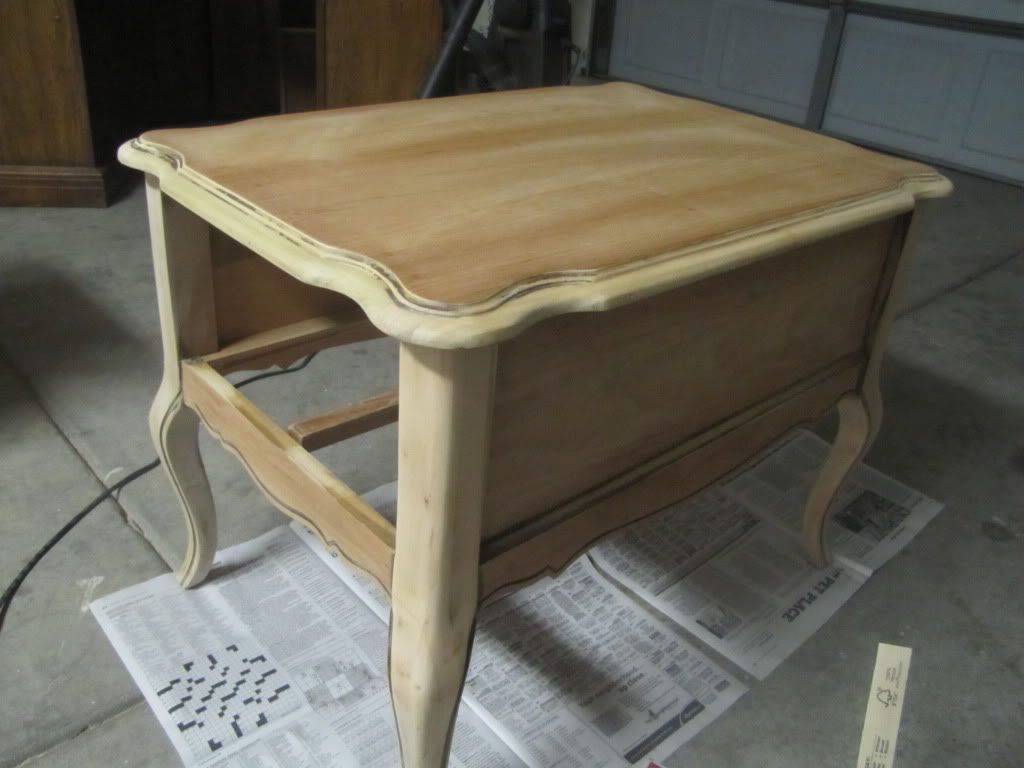 Painted them plain white, using oil based paint (I am still deciding if I like oil paint or not….I got to say, latex is so much easier to work with)..
Then a little bit of distressing, added just a little bit of glaze and sealed them with a few coats of Verathane (everybody has been talking about it, and after I tried it, I was in love)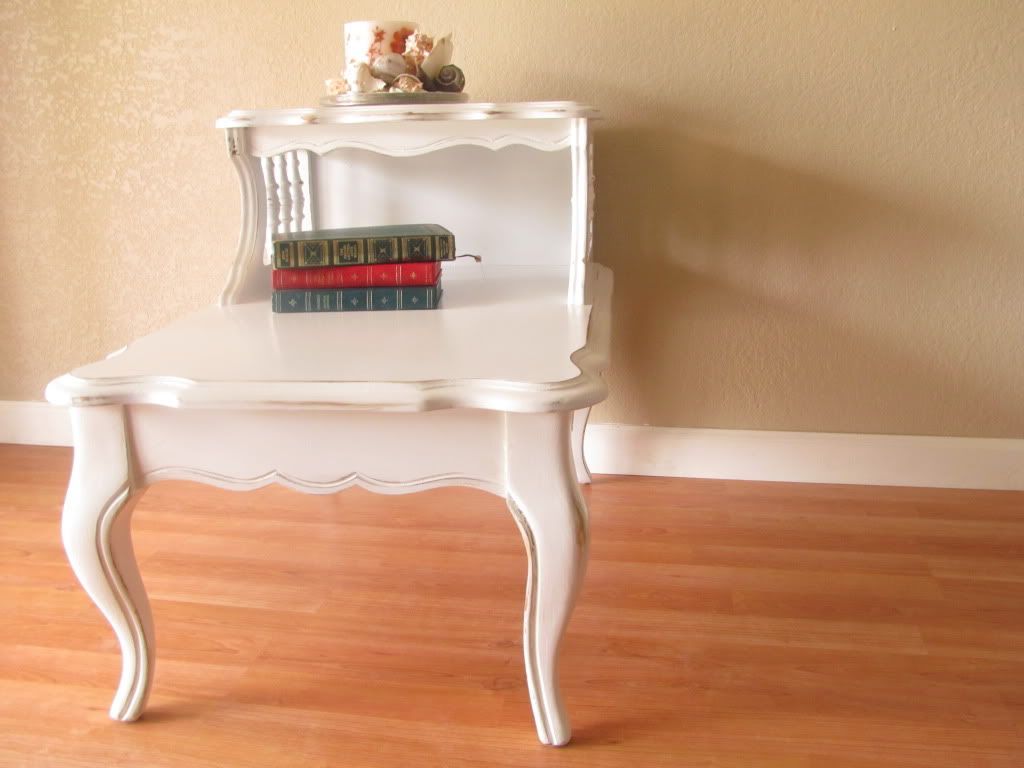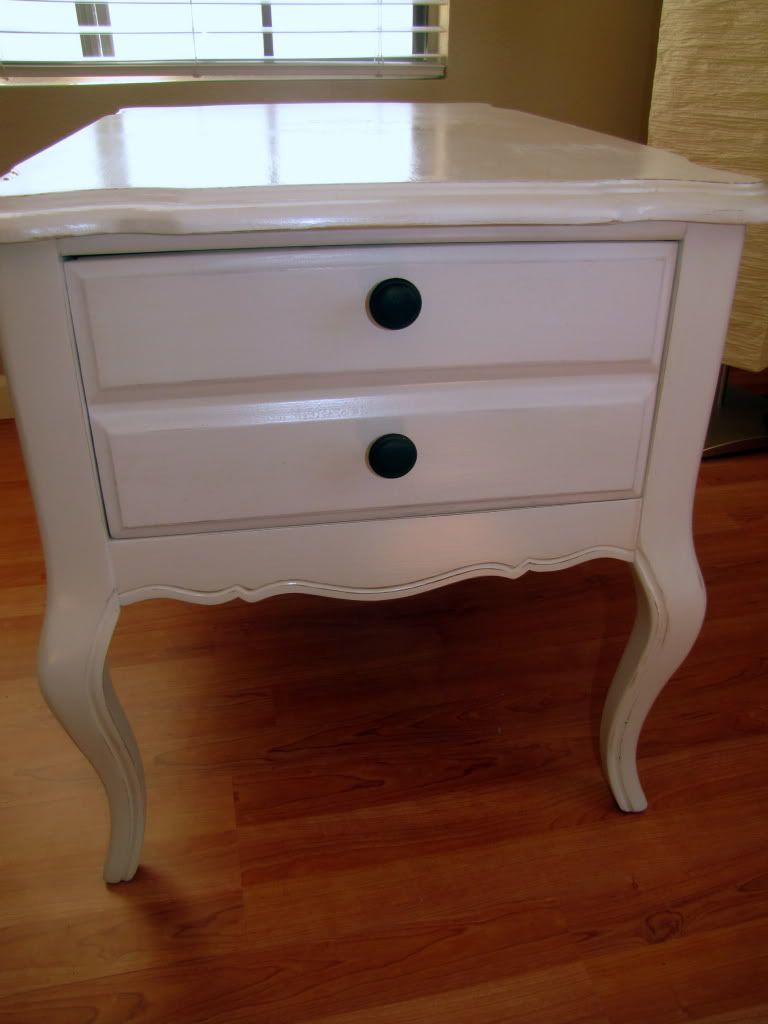 So what do you all think?